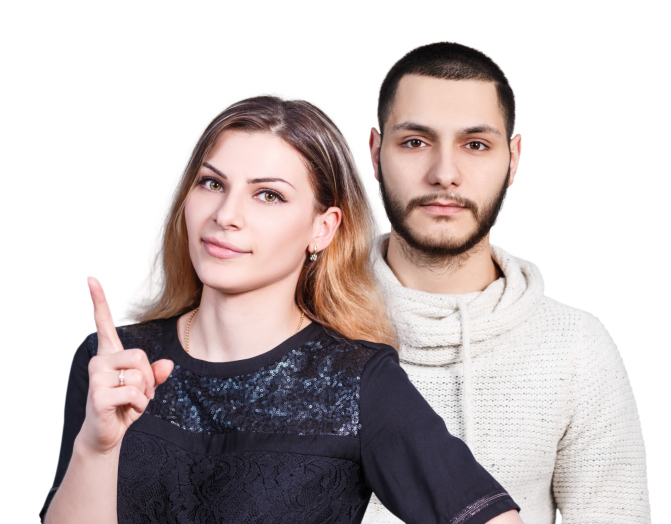 For both male and female plastic surgery patients, nose surgery is in the top five most requested procedures. Nose surgery, or rhinoplasty as it is technically known, has a lot of important aesthetic and functional benefits, so it's easy to see why it would be so popular. While the overall approach to nose surgery doesn't really change between genders, there are some differences in how a rhinoplasty surgeon deals with male vs. female patients.
How Gender is Expressed in the Face
When dealing with male and female patients, plastic surgeons have to understand what makes a person look like a man or a woman. Both genders have the same facial features, but those features don't look the same for both genders. A person's appearance is determined by their skeletal anatomy and by their own unique genetics, including their ethnicity. Men and women have different skeletal and facial anatomy, so their features are also doing to be different. Understanding these differences and being able to use those differences to create a person's appearance is a crucial component of plastic surgery.
Male and Female Noses
The easiest way to compare noses between men and women is to look at the size and shape of the nose. Male noses are generally larger and project a little further from the face. Female noses are usually smaller and blend in a little more. Male noses are also typically wider at the base with larger nostrils than female noses, which are usually narrower with smaller nostrils.
In terms of shape, noses can run the gamut from round and bulbous, to narrow and pointy. Both men and women can have a variety of shapes to the tip of their nose. The same is true for the bridge of the nose. Male patients will typically have noses where the bridge is straight or slightly humped. Men who have played sports or participated in physical activities will also sometimes have a slightly crooked nasal bridge from nose injuries. Female patients, on the other hand, will sometimes have a bridge that has a little more of a slope, like a bowl.
What makes a nose feminine or masculine depends greatly on the individual patient. It also depends on what the patient's other facial features are like. If a man has a strong jaw and brow but a smaller nose, then creating a larger nose will likely be the goal. If he has the opposite, where his nose looks larger than all his other features, it would be more beneficial to do a nose reduction instead. This same logic can also be applied to female noses and faces.
Male and Female Rhinoplasty
When it comes to rhinoplasty Miami surgery, there really isn't any difference in the actual techniques used by the plastic surgeon. If the bridge of the nose needs to be raised, this can be accomplished by using an implant or a cartilage graft. If the bridge needs to be lowered, the surgeon can do so by removing some of the cartilage. Crooked or bent nasal bridges can be straightened by replacing the cartilage with a graft or by using fillers or fat transfers to create a smoother appearance. The tip of the nose can be reshaped using an implant or by refining the existing cartilage. A nose can be made wider or smaller by changing the width of the base of the nose. Male and female patients alike can require these techniques to make their noses look the way they want.
The difference comes in the approach to the surgery. Let's say both a male and female patient have a rounded nasal tip and want to make it more pointed. Both noses with likely need some cartilage refinement and possibly an implant, depending on how round their noses are. While the surgeon is changing the shape of the nasal tip, they will be considering the gender of the patient. The male patient's nose might end up a little larger and will be angled close to 90 degrees. The female patient's nose, on the other hand, might end up a little more petite and angled slightly upward. Both patients are getting pointier noses, but the actual characteristics of the nose are different because of how the surgeon approached the surgery.
Rhinoplasty Surgery for Men and Women from Dr. Bustillo
Dr. Andres Bustillo is considered one of the best rhinoplasty surgeon in Miami. As a facial plastic surgeon, Dr. Bustillo's career and practice are focused solely on procedures designed to improve the patient's face and neck. Dr. Bustillo performs rhinoplasty on male and female patients, and the procedure is performed on roughly half of the patients who come to see him. Dr. Bustillo's clear understanding and knowledge of how to make a nose look great on a face makes him the ideal rhinoplasty surgeon.
To schedule a patient consultation with Dr. Bustillo, contact his office at (305) 663-3380.