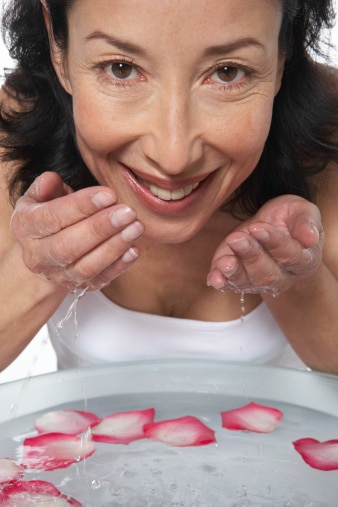 Despite the stigma surrounding it, fat can be very beneficial. It provides contouring and shape to your body. It also provides volume and definition to your face. Fat is essential to giving you a youthful and healthy appearance. However, as you get older, fat begins to move away from your face, giving you a hollow and gaunt appearance. A fat transfer procedure can rejuvenate your face by restoring fat to critical areas like your cheeks.
How the Fat is Transferred
The fat used in fat grafting is not synthetic or donated from a stranger. It actually comes directly from your own body, usually around your thighs or buttocks. The fat is harvested with liposuction through a small incision. Once the fat is removed from your body, it's treated and prepared so that only pure fat cells are used in the transfer. After the fat is prepared, it is carefully injected into your face in small increments.
Where the Fat is Transferred
The site of the injections will vary depending on which areas need the additional volume. Like your body, fat is present all over your face, and volume loss can occur pretty much anywhere. Volume loss typically occurs around your cheeks, eyes, and jaw.
The Cheeks
Ideally, you want to have full cheeks to achieve a young and healthy appearance. That's why you often hear people referring to an apple in your cheeks. When you lose fat in this area, your face becomes flatter. If you lose enough volume, your cheeks will start looking hollow. Adding more fat through with a fat transfer procedure can restore some volume and a healthier look to your cheeks.
The Eyes
Around your eyes, fat can do different things as you age. For some people, the fat begins moving downward and accumulates under the lower eyelid. These bags can make you look older and are difficult to conceal. Other people lose fat around their eye socket, which makes their eyes look hollow. Sometimes this can even make you appear genuinely ill. Fat can be transferred to different areas around your eyes to fill in the bags or the socket so your eyes look normal and healthy.
The Jaw
Losing fat around your jaw has different effects on your appearance. The fat usually migrates underneath your chin towards your neck, resulting in a double-chin look. Depending on your anatomy, your jaw line may become especially sharp or you might lose all definition in your chin and jaw. Your chin may look weak and blend in with the rest of your jaw instead of being a distinguishable feature. Fat can be placed around your chin and jaw to restore these features to their normal appearance. A facelift or a neck lift can also help improve the look of your face and neck.
How Gender Plays a Role in Fat Transfer
Men and women have the same facial features, but their features are anatomically different. There are also different qualities that determine how attractive a person is based on their features. For example, men tend to have more angular features in their face while women usually have rounder features that give them a softer appearance. Men like to have a strong jaw and a more distinguished chin while women usually prefer a softer jaw line with a more blended chin.
Understanding what differentiates a male face from a female face is important in fat grafting because the fat can be used to sculpt the face through added volume. If too much fat is added to a female's chin, she could have a more angular look to her face. She could also end up with too much fat in her cheeks, making her look more like a doll than a person. The goal is to make your appearance look healthy and natural, not to change it completely or make you look like the wrong gender.
Rejuvenate Your Appearance Today with Dr. Bustillo
You can get started on rejuvenating your appearance through facial fat transfer by making an appointment with Dr. Andres Bustillo. Dr. Bustillo is a board-certified plastic surgeon whose practice focuses solely on procedures for the face, head, and neck. This includes fat transfers, facelifts, neck lifts, eye lifts, and many other surgical and nonsurgical procedures designed to make you look your very best.
You can schedule an initial patient consultation with Dr. Bustillo at his office in Miami, Florida, by calling (305) 663-3380 or schedule it electronically through the Contact page.