ACTUAL RHINOPLASTY PATIENT
Rhinoplasty Before and After Photos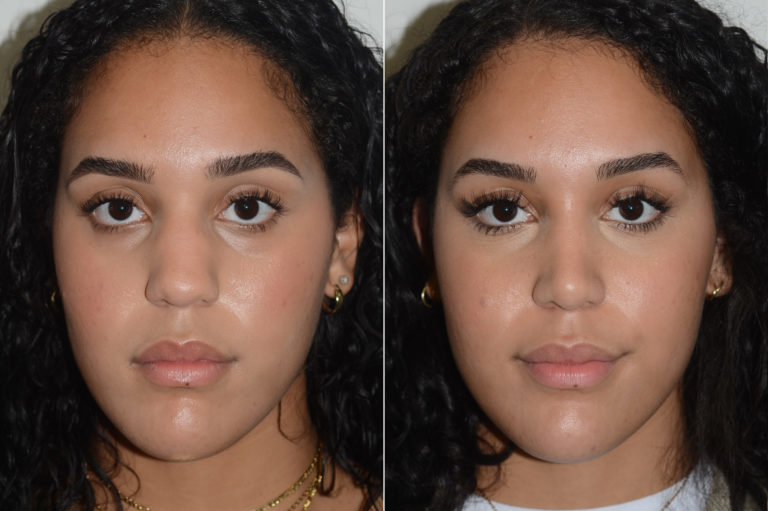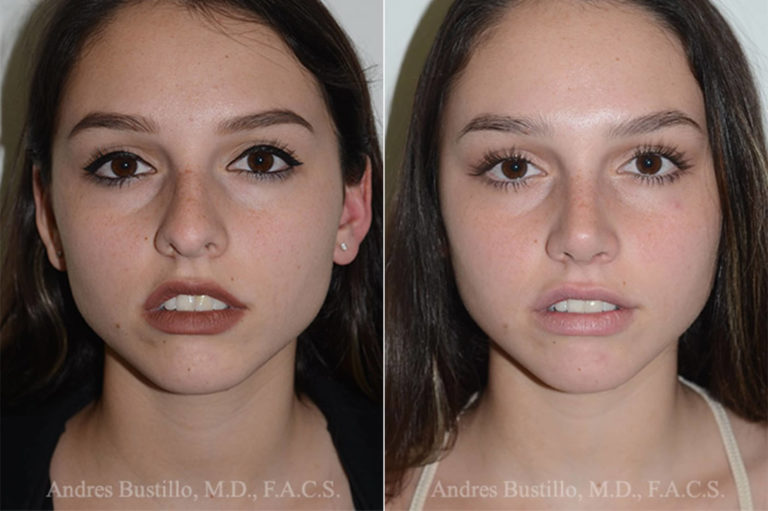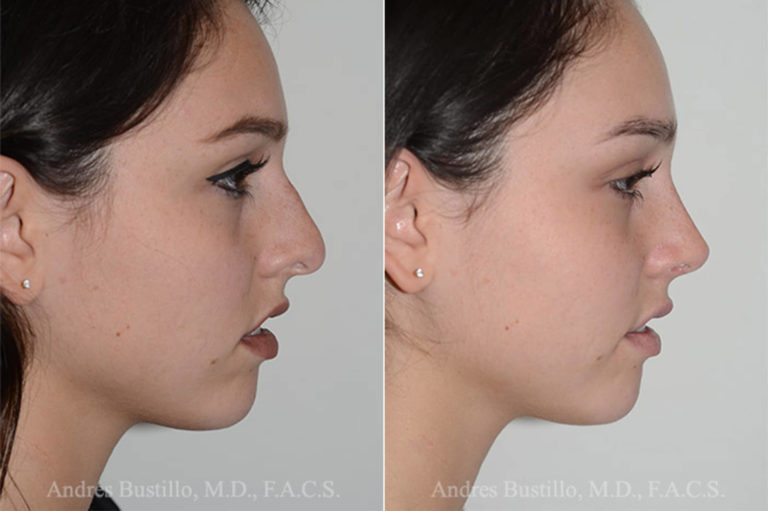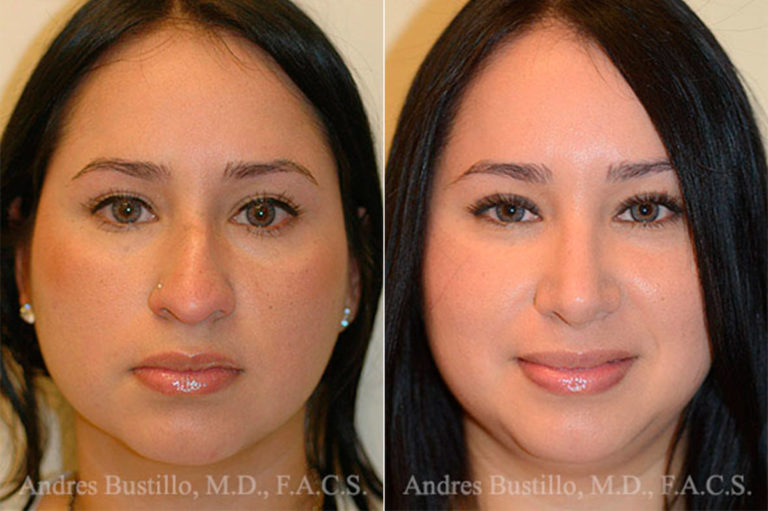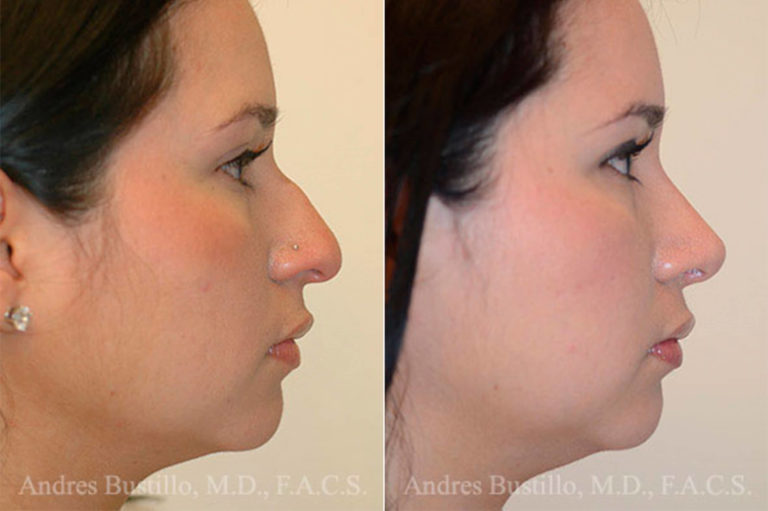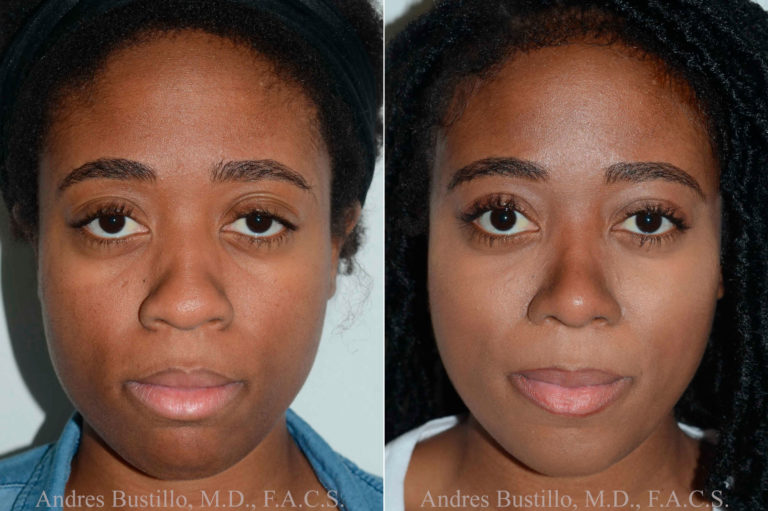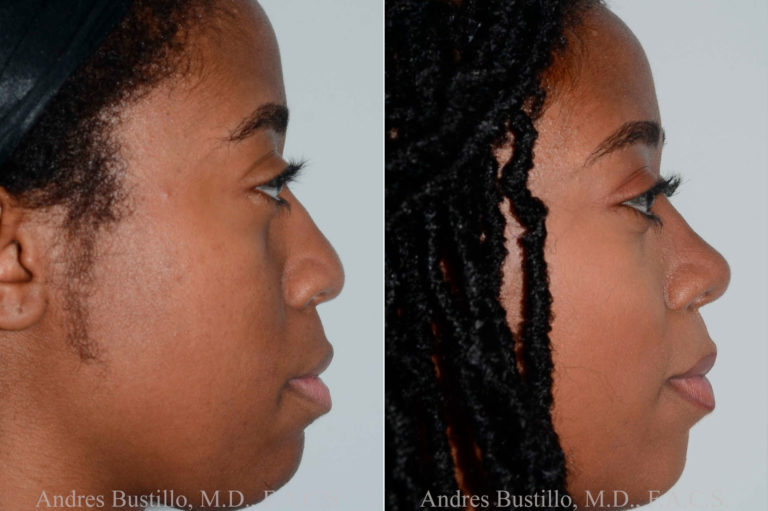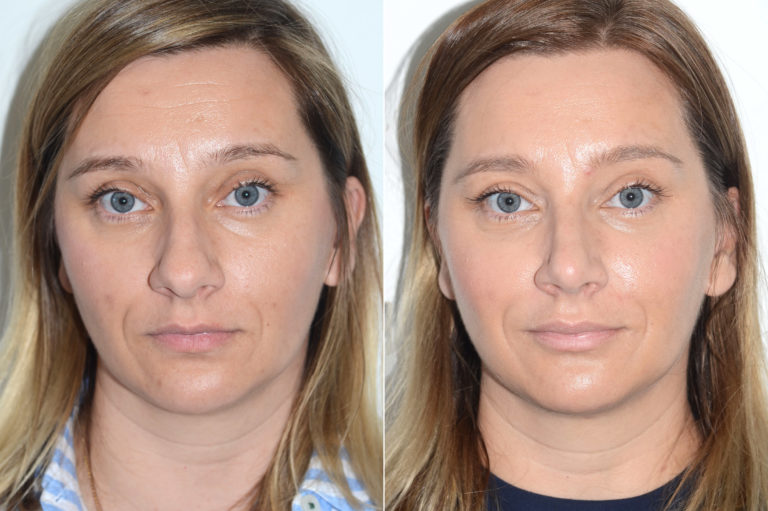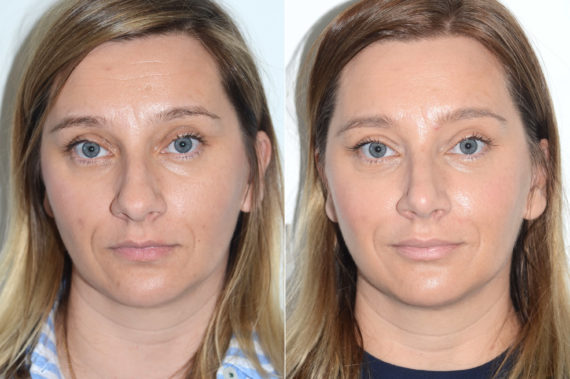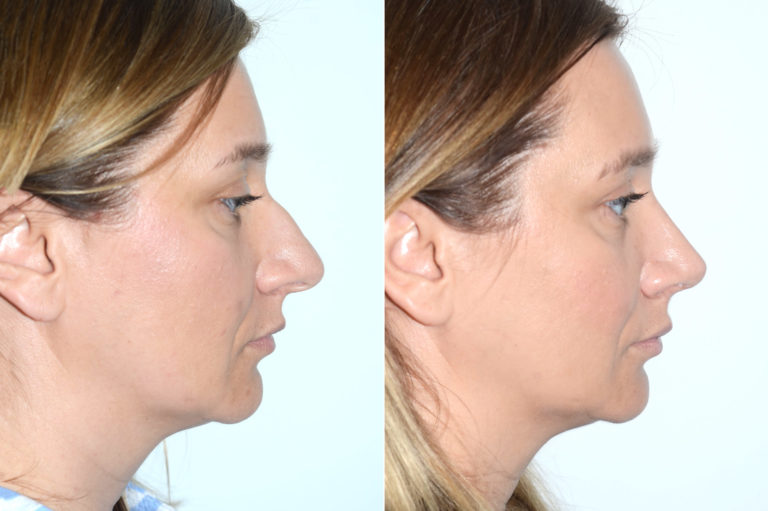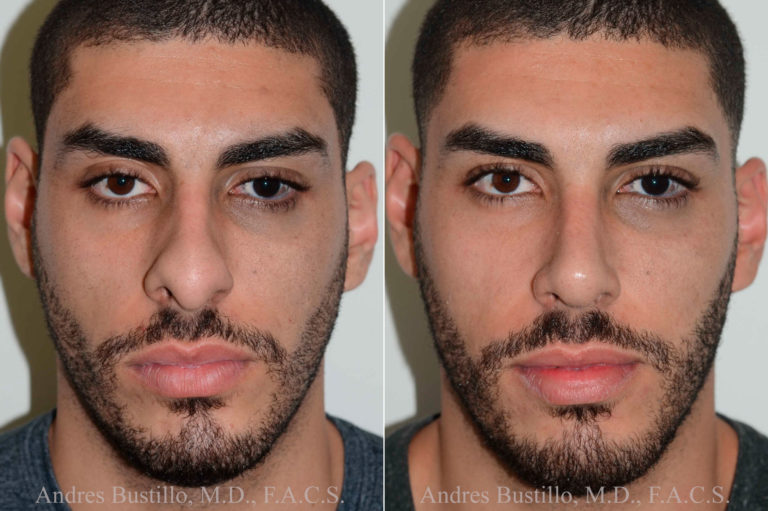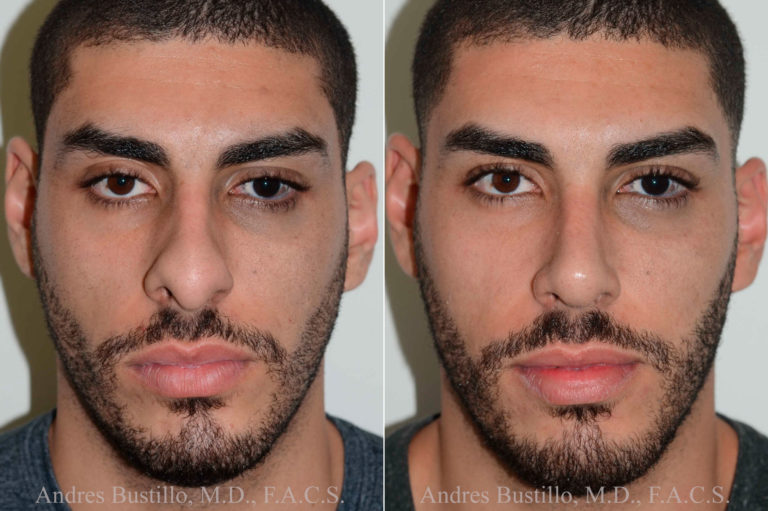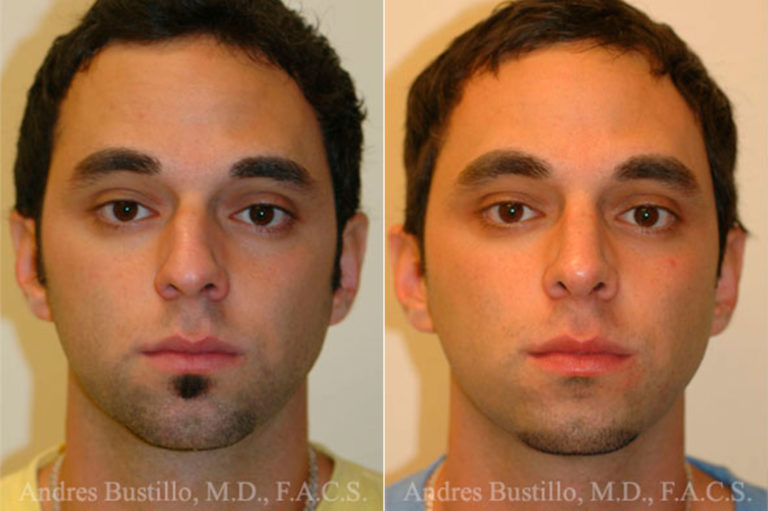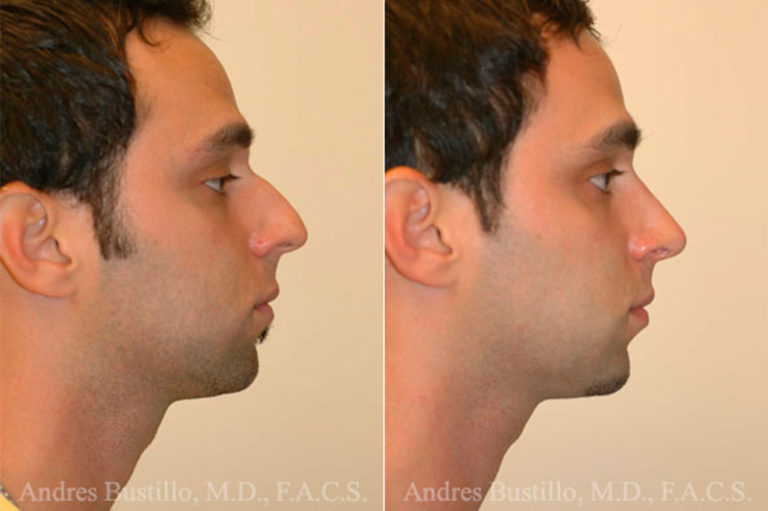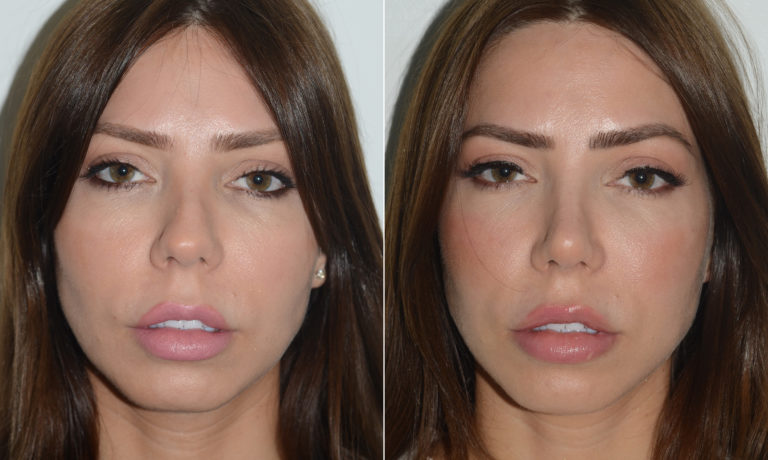 Each patient is unique and individual results may vary*.
What is Rhinoplasty?
Rhinoplasty, also known as a nose job is a cosmetic surgery that changes the appearance of the nose. It's used to reduce the size of the nose or to narrow the nostrils. Rhinoplasty surgery is usually done to fix a deviated septal cartilage, remove excess skin, or correct breathing issues. A Primary Rhinoplasty can be performed at any age, although most patients are between 18 and 30 years old. Most patients seek out rhinoplasty as post-traumatic cosmetic surgery after experiencing trauma to the nose, such as broken nose, burns, or cuts due to different reasons. Some patients seek out rhinoplasties due to dissatisfaction with their facial structure.
Dr. Bustillo's personal philosophy regarding rhinoplasty is a fusion of the craft he learned from his mentors and his personal evolution after performing over 4500 nasal surgeries. His philosophy continues to evolve as he serves patients and works to provide the best possible rhinoplasty results.
For the last twenty years, there has been a great debate on whether the rhinoplasty operation should be approached in an open or closed fashion. The open rhinoplasty or external approach involves an incision in the column between the nostrils. The closed rhinoplasty or endonasal approach involves a series of incisions made inside the nose.
One approach is not universally better than the other. Each is used for different types of noses and surgical goals. Dr. Bustillo believes that some noses may be better served with the closed approach and others better treated with the open approach. He uses either approach, depending on the nose.
Dr. Bustillo is an expert in both structural rhinoplasty and preservation rhinoplasty. Structural rhinoplasty is performed by changing the structure of the nasal skeleton using grafts. This is by far the most common type of rhinoplasty performed. Preservation rhinoplasty is performed by reducing the size of the nose by working underneath and altering the septum to achieve the desired result. Not all noses are candidates for preservation rhinoplasty, but when they are Dr. Bustillo prefers this technique.
The piezo ultrasonic machine is a novel instrument that Dr. Bustillo uses to reduce the bony nasal hump and narrow the nasal bones. It is very precise and its use limits bruising and swelling after the rhinoplasty procedure. Dr. Bustillo utilizes the piezo so that all of the rhinoplasties he performs are ultrasonic rhinoplasty.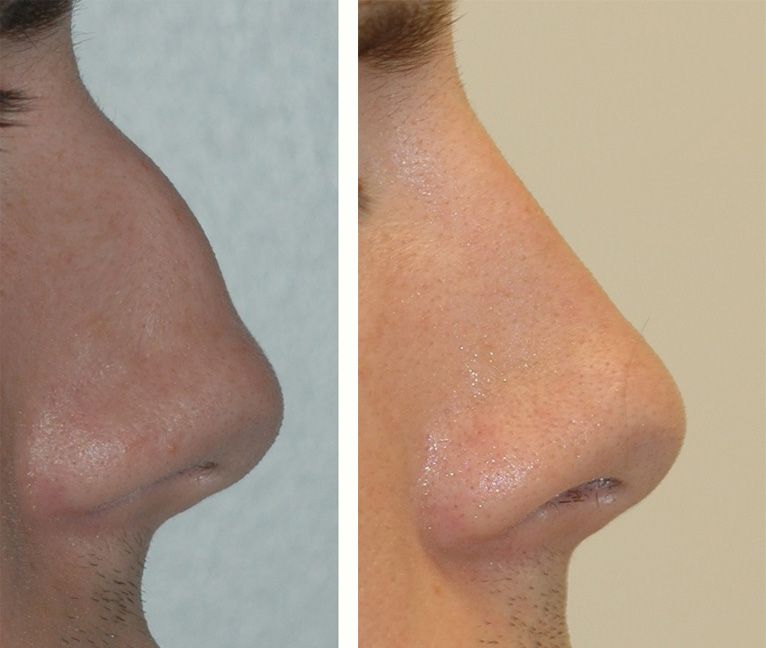 Rhinoplasty Benefits
Nose surgery can have many benefits. Here are just a few of the potential benefits of rhinoplasty: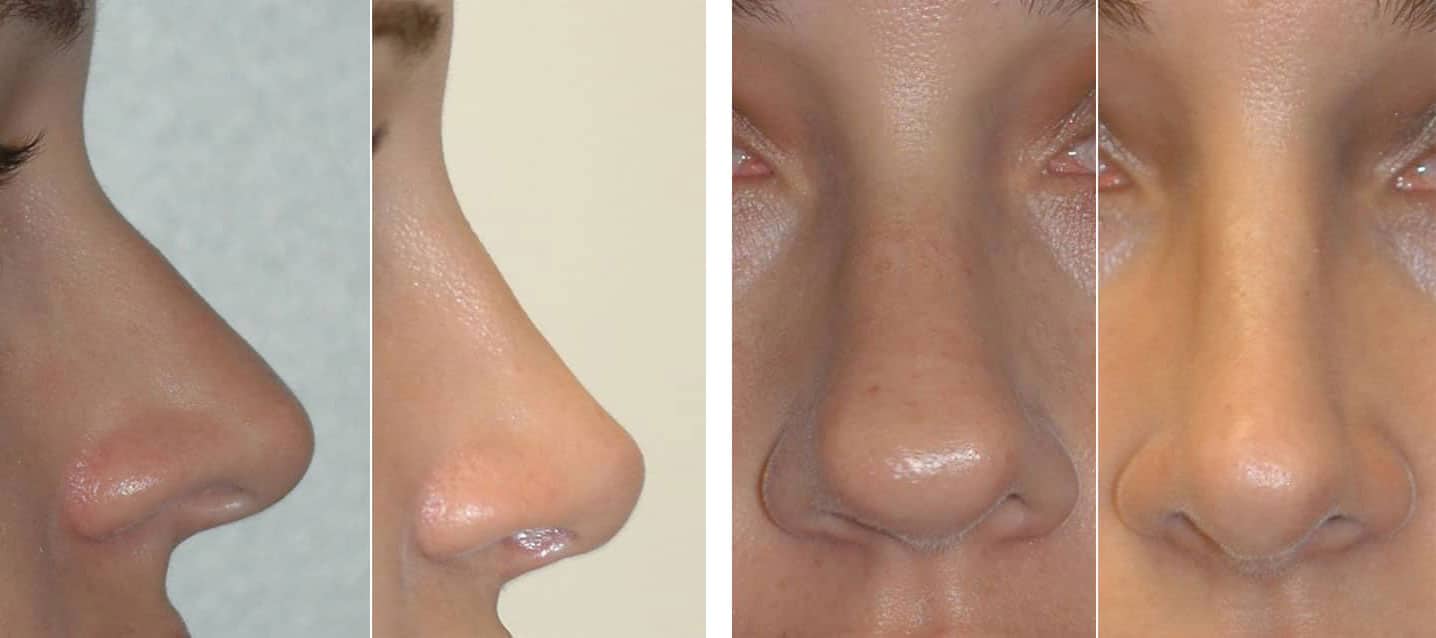 Rhinoplasty Techniques
There are several different rhinoplasty techniques available today. Some surgeons use a combination of these techniques, depending on the patient's needs.
Ultrasonic Rhinoplasty
Dr. Bustillo performs all rhinoplasties using the piezo ultrasonic machine. The piezo is used to reduce the bony portion of the hump instead of using rasps. The advantage is less trauma to the soft tissues which leads to less swelling and bruising. The piezo is also used to cut the bones instead of using osteotomes (chisel and hammer). This also helps to prevent or diminish bruising and swelling.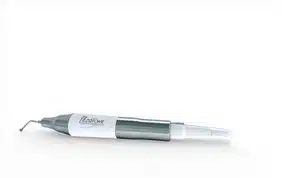 Preservation Rhinoplasty
Preservation rhinoplasty refers to a series of different techniques with the main goal to preserve the cartilaginous framework of the nose. While Dr. Bustillo has always practiced preservation of the nasal tip cartilages, he now performs dorsal (nasal bridge) preservation in certain cases.
Dorsal preservation involves the reduction of the nasal hump by bringing it down from below instead of removing the cartilage from the top of the hump. Think of reducing the height of the building (the nasal hump) by removing a floor underneath (dorsal preservation) instead of removing the top floor (structural rhinoplasty). The advantage is that the dorsum or bridge of the nose is preserved and not destroyed. This typically results in a very natural and soft-appearing bridge. The other significant advantage is that one of the preservation techniques available (low septal strip) is the technique that can maximally straighten a deviated nose. One downside of the dorsal preservation technique is that there is a small percentage of cases where there can be a small 1 mm residual hump. Luckily, this can usually be managed in a small 15-minute retouch done under local anesthesia. The other downside is that there are some patients that may not be candidates for this procedure.
Questions about your procedure?
Schedule a consultation with Dr. Andres Bustillo.
Rhinoplasty Consultation
The decision to undergo aesthetic surgery is a very important and private one. You should discuss your options in your initial consultation with your doctor and family before scheduling any cosmetic procedure. Most people who have had rhinoplasty say that the results were worth the wait. A lot of our nose job procedures can be done quickly, without much downtime.
Realistic expectations are very important. Although modern rhinoplasty techniques produce better results than ever, there are still limitations. Surgery can never achieve perfection.
The initial consultation process begins with a discussion about the patient's specific issues and concerns regarding the appearance of the nose, a deviated septum, or functional breathing problems. The medical history is discussed to make sure the patient can undergo surgery.
A thorough physical exam is then performed. Dr. Bustillo will examine the external nose, nasal cavities, and septum. Common aesthetic issues he looks for are a nasal hump, a bulbous nasal tip, a droopy and weak nasal tip, a deviated septum, and enlarged turbinates causing nasal obstruction. Pictures of the nose are then taken and computer imaging projections are created to get a better understanding of your aesthetic goals and help set your expectations.
Candidates for Rhinoplasty
Cosmetic concerns, or breathing issues, are the two main reasons why people get their noses done. If you're bothered by something about your nasal structure, like the size or the way it looks, or if you're struggling to breathe properly, then you might be a good fit for rhinoplasty. Rhinoplasties are usually performed to correct structural irregularities, like a deviated septum (a deviation from the normal position of the cartilage separating the nostrils). The ideal candidate for rhinoplasty surgery is a healthy person who is dissatisfied with the appearance of their nose or nasal tip, has a deviated septum, or has significant breathing problems and would like to have these issues improved.
You should be in excellent physical and mental condition and not drink alcohol (or quit drinking before surgery). It is very important that you have reasonable hopes of surgery and are searching for improvement, not perfection. Informed patients with realistic hopes are usually the most satisfied after surgery. Dr. Bustillo explains what rhinoplasty is able to do and what it cannot accomplish, and helps you set realistic surgical objectives, during your consultation. He may also talk about chin augmentation if you wish to improve your appearance.
Risks of Rhinoplasty
There are risks associated with rhinoplasty, including bleeding, infection, scarring, nerve damage, and death. However, these risks are rare.
Before undergoing any surgery, patients should be aware of these risks and discuss them with their doctor. Patients who smoke or use illegal drugs may not be candidates for this type of cosmetic surgery.
Scar tissue lump after Rhinoplasty is a common complication and can occur when the body forms excess collagen in response to the surgery. These lumps can be uncomfortable and unsightly, and may require revision surgery to correct.
Patients considering rhinoplasty should consult with several doctors to find out whether rhinoplasty is right for them. They should ask questions about the surgeon's experience, training, and qualifications. They should also inquire about the hospital's policies regarding insurance coverage and payment plans.
Can you get a nose job while pregnant?
It is important to understand the risks and changes that may occur during this time. It is best to speak with a qualified medical professional before making any decisions about rhinoplasty during or after pregnancy.
Preparation for Rhinoplasty
Patients undergoing cosmetic nasal surgery are required to obtain pre-operative labs before surgery. If the candidate is over the age of forty-five or has certain medical conditions, Dr. Bustillo will request a medical clearance before the rhinoplasty.
Patients should stop taking any products that affect blood clotting at least 10 days before the procedure. These include aspirin, ibuprofen, and naproxen, plus supplements such as vitamin A, Ginkgo Biloba, and St. John's wort.

Alcohol should also be avoided for five days before surgery to decrease bleeding and swelling. Patients are required to start taking 2000 mg of vitamin C a day, starting one week before the surgery and then for two weeks after the rhinoplasty. This helps to reduce bleeding during surgery and swelling after the surgery.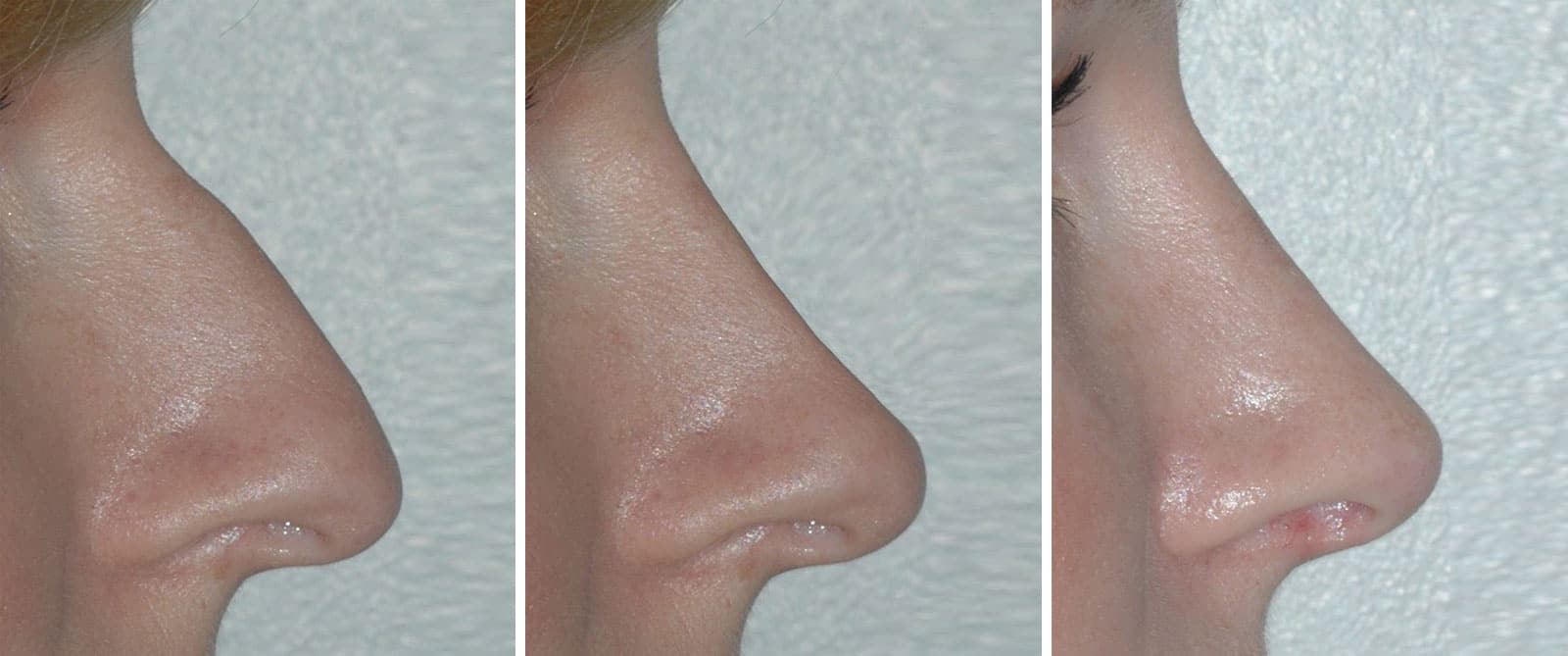 How is Rhinoplasty Surgery Performed
Dr. Bustillo performs rhinoplasty surgery as an outpatient procedure at his certified surgical facility. Anesthesia is provided by board-certified anesthesiologists (MD), who are part of the Baptist Hospital Anesthesiology Department. Rhinoplasty surgery is performed with general anesthesia to help protect the airway during surgery.
Using the latest techniques employed by modern rhinoplasty surgeons, Dr. Bustillo will then reshape the nose according to the patient's specific needs and goals. This could include using the open or closed rhinoplasty approach, either using structural rhinoplasty techniques or preservation rhinoplasty techniques. Dr. Bustillo utilizes the piezo ultrasonic machine in all rhinoplasty surgeries. The rhinoplasty procedure usually takes between two to three hours.
Recovery from Rhinoplasty
Recovery after rhinoplasty is an important part of the process to ensure a successful outcome. It is important to follow your plastic surgeon's instructions regarding sun exposure, medication, and physical activity during the recovery period.
After your surgery, you should keep your head elevated using two pillows and place a small bag with frozen peas over the eyes for ten minutes each hour spent awake for the first two days to help reduce swelling around the nose and eyes. Maintain a liquid diet for the first twelve hours after anesthesia. After the surgery, patients often feel numbness in the tip of the nose. This usually goes away within two days but can persist for several weeks.
There is a variable amount of swelling that occurs in the nose after the rhinoplasty operation. Most of the swelling resolves in the first four weeks. It is recommended that strenuous physical activity, such as running or lifting, be resumed only after the fourth week. The remainder of the swelling can take from four to twelve months to completely resolve.
Rhinoplasty FAQs
How much does rhinoplasty cost?
The cost of nasal cosmetic surgery varies depending on your unique needs. Our office will give you an approximate fee schedule when you contact our office. An exact quote will be given once you have consulted with Dr. Bustillo.
At what age can you get a nose job?
The nose must be finished growing before rhinoplasty can be performed. Dr. Bustillo performs rhinoplasty for female patients ranging from age fifteen and over and male patients from sixteen and over. 
How long is rhinoplasty surgery?
The average rhinoplasty procedure performed by a board-certified plastic surgeon takes between two and three hours. However, you should also factor in time for pre-operative preparation and post-operative recovery time.
Is rhinoplasty painful?
The postoperative period after rhinoplasty is typically not painful. Tylenol is usually enough to control any minor discomfort.
How long does it take to recover from rhinoplasty?
There will be some swelling after rhinoplasty. Because Dr. Bustillo performs ultrasonic rhinoplasty, most of his patients bruise a very small amount. Most patients can return to school or work about six days after the rhinoplasty.
What can I expect 4 weeks after rhinoplasty?
Most patients notice an improvement in nasal appearance and function right when the cast comes off in the immediate postoperative period. There will be some swelling, but you should see about 70% of the swelling go down within about four weeks after surgery. It will take several months to see the final results of the surgery.
Can rhinoplasty be covered by insurance?
Rhinoplasty is not typically covered by insurance. However, you may want to check with your insurance company, as some will cover facial plastic and reconstructive surgery procedures when they are medically necessary.
About Dr. Andres Bustillo
Dr. Andres Bustillo performs over 300 nasal surgeries a year, making him one of the most experienced nasal surgeons in South Florida. In addition to creating a beautiful nose, he is also an expert in nasal function.
Dr. Bustillo has been practicing facial plastic surgery for over 17 years. He is one of the nation's few double board-certified facial plastic surgeons, and he does not perform any breast or body surgery. Approximately 50% of his practice is devoted to rhinoplasty and revision rhinoplasty.
Dr. Bustillo is well known for providing the most natural and conservative rhinoplasty results. He delivers a look that fits and blends harmoniously with the patient's other facial features. Dr. Bustillo has extensive experience with different types of noses and ethnic rhinoplasty.
Andres Bustillo teaches students, residents, and other physicians the art and science of rhinoplasty. He has been invited to Asia, South America, and the Caribbean where he has taught other plastic surgeons his rhinoplasty techniques. He has also written and published several chapters on nose surgery.
He holds the following credentials: