Ever wonder why your nose seems a bit off? Nostril asymmetry, a situation where one nostril is different from the other in shape or size, could be the reason. It might not be noticeable to others, but it can significantly impact how you see your face. Many people seek to fix this through nose surgery. The perfect balance is never really achievable due to natural variations, but skilled plastic surgeons can achieve results that greatly improve the balance and harmony of your face. Read on to learn more about the surgery of nostrils and how it can benefit your journey to aesthetic improvement.
Understanding Asymmetrical Nostrils and Its Impact on Facial Features
The nostrils play a pivotal role in defining the balance of facial features. Nostril asymmetry is when one nostril is a different shape or size than the other and can significantly affect the overall aesthetic appearance of the nose.
Correcting uneven nostrils is often a crucial part of cosmetic procedures on the nose. Surgeons sculpt and manipulate the nostrils meticulously to achieve the desired symmetry, thereby enhancing the overall facial structure. However, achieving perfect symmetry is often impossible due to natural variations in nostril shape, and this is when a nose job can help.
A well-balanced nose enhances natural beauty and boosts self-confidence.
Causes of Asymmetric Nostrils
Certain birth defects may result in a diverse range of nasal deformities, including notably uneven nostrils. Such defects occur while the nasal bones are forming in the fetus. The doctor may perform a thorough examination to determine the extent of these deformities. Keep in mind that not all birth defects and nasal deformities are alike. While some are mere cosmetic issues, others might lead to serious functional issues.
Another cause of uneven nostrils can be trauma or injuries. In such cases, the nostrils may appear otherwise normal but have some degree of asymmetry. This can often cause breathing difficulties. A bad previous surgery can also lead to an asymmetrical nose. A rhinoplasty done by an experienced cosmetic surgeon can correct this issue for a better-looking nose.
Benefits of a Rhinoplasty Procedure for Uneven Nostrils
Improved Aesthetics
One of the major benefits of undergoing facial plastic surgery is the enhancement of aesthetics. For individuals who have wide nostrils or ethnic noses that they find less attractive, rhinoplasty provides a surgical solution. By correcting nostril asymmetry, the procedure can make a major difference in one's appearance, creating a more balanced and harmonious look. This is particularly beneficial for those who feel self-conscious or less confident due to the shape or size of their nostrils.
Better Breathing
Another significant advantage of rhinoplasty is the improvement in breathing. Uneven nostrils often result from structural issues within the nose, which can impede airflow. By correcting these anatomical problems, such as the appearance of nostril flaring or excess nostril tissue, rhinoplasty can make breathing easier and more comfortable. This, in turn, can lead to a better quality of life and greater physical well-being.
Enhanced Psychological Well-being
Psychological benefits are another aspect to consider when evaluating the advantages of cosmetic surgery for uneven nostrils. For many people, the appearance of their noses is tied to their self-esteem and social interactions. Ethnic noses or nostril margins that are asymmetrical may contribute to a lack of confidence. Post-rhinoplasty, many patients report feeling more secure and confident in social settings, helping to improve their overall psychological well-being.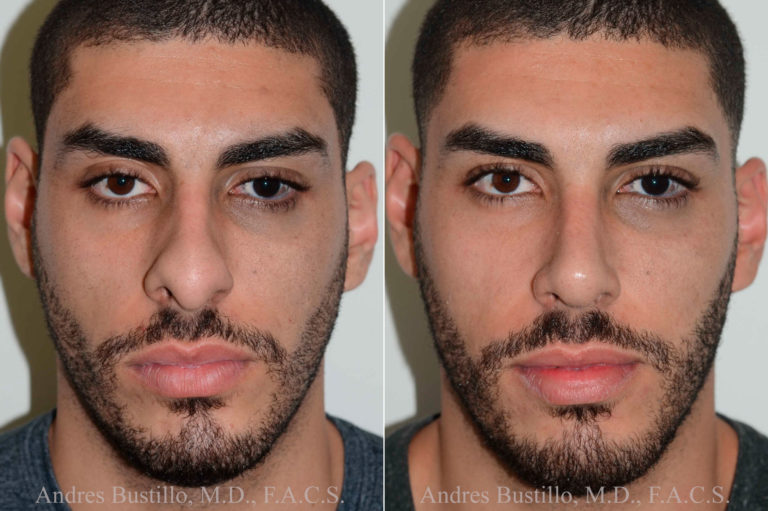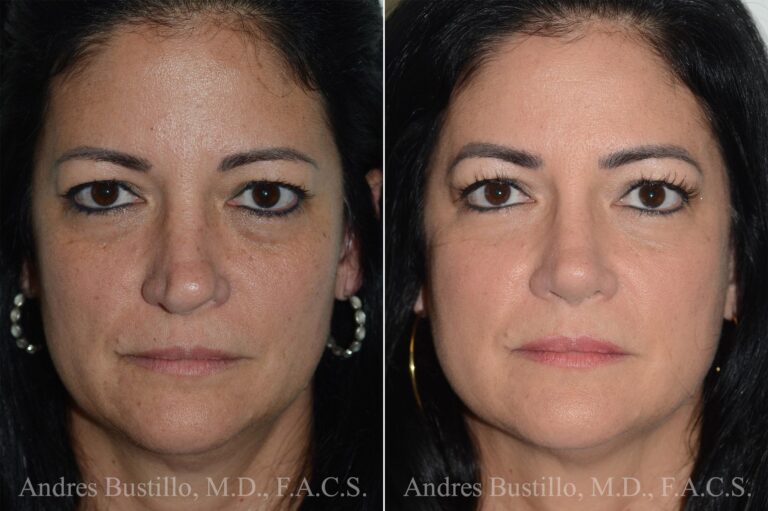 Long-Lasting Results
The final benefit to note is the longevity of rhinoplasty results. After the initial healing process, which might include addressing the alar crease or arched nostrils, the outcomes are generally long-lasting. With proper post-operative care, individuals can enjoy a permanently improved nose shape, free from the distractions of uneven nostrils or other bothersome features. This long-term correction enables people to move forward in their lives without the constant worry about their nasal appearance.
Different Rhinoplasty Techniques for Nostril Reshaping
Nostril reshaping is a delicate aspect of rhinoplasty surgery, requiring precision and intricate knowledge. The surgeon uses several surgical techniques depending on an individual's unique nasal structure and cosmetic desires. One popular method, the composite graft technique, involves transplantation of both skin and cartilage grafts. Doctors source these grafts from sensitive areas like the ear or inner nose.
Another effective technique is the alar batten grafts. Here, the surgeon places cartilage grafts into the nostrils to correct their width and shape. This technique creates a more balanced look and elevated function.
Now, some complex cases may need the gold standard in nasal surgery: the splay graft technique. The doctor will slide thin cartilage grafts between the nostril and septum, improving air passage while reshaping the nostril aesthetically.
Each of these techniques requires interdisciplinary expertise. Moreover, consideration of the patient's expectations and a careful pre-operative discussion are crucial before proceeding.
Closed rhinoplasty is another nonsurgical technique. As the name suggests, we perform this technique with all incisions made inside the nostrils. This eliminates visible scarring and decreases recovery time. Like all non-surgical techniques, closed rhinoplasty Miami offers subtle, natural-looking results.
What to Expect During the Surgical Procedure
First, the surgeon would make an incision inside the nostrils to gain access to the bone and cartilage. Reshaping involves the careful removal, addition, or realignment of soft tissues.
When needed, grafts can be taken from other areas, like the nasal septum, or synthetic materials. These grafts add volume or support to needed areas. Then, the surgeon strategically places sutures to hold the new shape of the nostrils.
After ensuring that the reshaped structures are stable, the surgeon would close the incisions. The utmost care is observed during these delicate procedures to maintain the balance and functional integrity of the nasal structure.
The post-operative phase is as imperative as the surgery itself for successful nostril reshaping. Depending on the complexity of the procedure, recuperation may vary from one individual to another.
Post-Surgery Care and Recovery After Nostril Shaping Surgery
Once the nostril shaping procedure is over, there are a few weeks after surgery where diligent care is necessary to ensure a positive outcome. Keeping a close eye on any changes, particularly those with the tissues in the operated area, helps prevent issues like infection.
The recovery phase normally involves dealing with some discomfort and swelling. Typically, the surgeon prescribes pain control medication to manage any initial post-procedure discomfort. Don't worry about long-term visible scars, as shorter incisions discreetly heal and become less noticeable with time.
Incision care is crucial in this period. The scar should be kept clean and protected from sun exposure. Over time, the scar fades, blending with your skin tone. Following your surgeon's advice helps ensure a successful recovery with minimal visible scars.
Post-surgery care and recovery do not simply end a few weeks after surgery. Healthy lifestyle habits, including good nutrition and regular exercise, promote faster healing of tissues and better overall health.
Here is a simple post-surgery routine that is often recommended:
Clean the surgical area as instructed.
Apply the prescribed ointments or creams.
Avoid strenuous physical activities for a few weeks.
Attend all scheduled follow-up appointments.
Report any signs of infection or unanticipated changes to your doctor immediately.
Additional Surgery and Possible Complications
Potential complications might include infection, unexpected reaction to anesthesia, or difficulties with healing, which can unfortunately lead to an unsightly scar. In such circumstances, revision rhinoplasty becomes a necessary step. Ultimately, the goal remains to improve the patient's health and aesthetics.
Remember, every surgery has potential risks, and every patient's body responds differently. Trust in your surgeon's expertise and understanding of the process will help mitigate anxiety and set realistic expectations for the outcome.
Is Nostril Reconstruction Right for You?
Nostril reconstruction is an excellent option for candidates who are looking to correct aesthetic flaws such as nasal asymmetry. Before opting for a procedure, it is important to go through a thorough consultation process with a qualified surgeon. During the consultation, the surgeon will assess and analyze the physical characteristics of your nose, including its shape, size, and structural integrity. The surgeon will then discuss available options to address your particular concerns and help you decide which solution works best for you. If you are considering nostril correction, consult with a skilled professional today to discuss your individual needs and goals.
Talk with a Rhinoplasty Expert
Nostril reshaping can be complex and requires professional help. Choose a qualified facial plastic surgeon like Dr. Andres Bustillo. He has extensive experience and a high success rate. He takes a holistic approach to address individual patient needs. If you want to improve nostril asymmetry and enhance your facial aesthetics, reach out to the best rhinoplasty surgeon in Miami for a consultation. Start your transformation today with just a click.