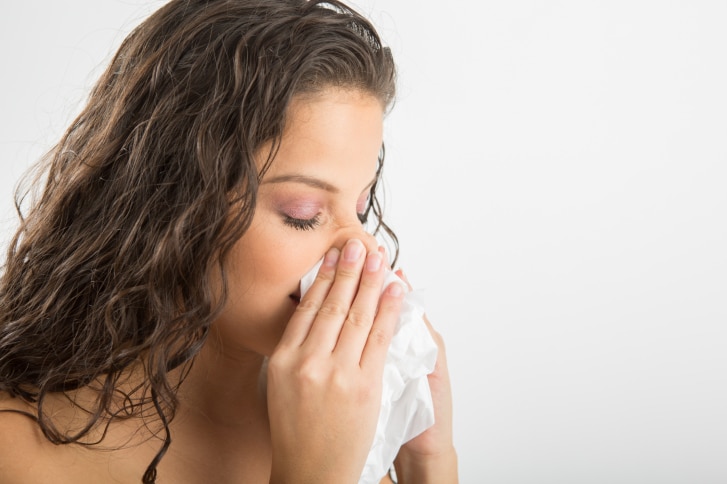 Revision rhinoplasty is a procedure in which previous rhinoplasty patients can have their noses reshaped again. This procedure is actually more common than you might think. About 25% of people who undergo rhinoplasty surgery later go back to a plastic surgeon for additional nose surgery. The reasons that people decide to get revision rhinoplasty are varied and depend on the individual patient, but in general it comes down to being unhappy with the overall appearance or function of the nose or repairing the nose after a bad surgery or injury. If you fall into either of these two general categories, these are some clues to look for to determine if revision rhinoplasty surgery is right for you.
Changing the Appearance of Your Nose
A lot of revision rhinoplasty patients are looking to give their nose a touch-up after they have healed from the initial surgery. This can be related to any part of the nose, but it is most often needed on the tip or the bridge. These two areas are frequently altered with rhinoplasty surgery and sometimes need a little fine-tuning after healing. Nose tip surgery and bridge surgery are ways of fixing these areas without needing to redo the entire nose.
Other touch-ups include fixing small bumps or dents in the nose. These can occur during the healing process or by accidental bangs and hits to the nose after surgery.  These bumps or dents can be smoothed out by trimming down the cartilage, repositioning the soft tissue, or by using dermal fillers to add a little more volume (also known as nonsurgical rhinoplasty).
If you think you may need to change the appearance of your nose after rhinoplasty, here are some things to look for that are common among revision rhinoplasty patients:
Slightly upturned or overturned nasal tip
Crooked nasal bridge
A nasal bridge that looks a little curved, which can manifest in either a hooked nose or a "ski slope" nose
Overly rounded or pointed nasal tip
Minor bumps and dents around the bridge or in the soft tissue
These clues are only a few of the reasons that people seek out revision rhinoplasty. Sometimes these corrections are needed as a result of the previous surgery, but they can also be caused by other external or internal factors. When your nose is really messed up, the clues are often considerably more obvious.
Repairing the Nose
There are instances where a rhinoplasty patient needs to have their nose surgery completely redone. Damage to the nose after rhinoplasty has several common sources, including major damage through trauma or injury, and a botched initial rhinoplasty. Patients with these problems will almost always require open rhinoplasty surgery to repair their nose.
Noses can still be damaged after rhinoplasty surgery if you injure yourself or are the victim of an assault. If the nose is set properly soon after the injury occurs, there is a better chance that revision rhinoplasty won't be needed. For patients who have severely damaged cartilage, their noses will have to be completely rebuilt from the inside out. Examples of severely damaged noses include:
Nasal bridge collapse
Severely crooked or mangled nasal bridge
Odd growths or bumps on the inside or outside of the nose from poor healing
A botched surgery can refer to a number of different problems and most often occurs when patients opt for a less experienced or cheaper surgeon. A lack of experience and sufficient practice makes a rhinoplasty surgeon less qualified than other more experienced doctors. When a person sees one of these less qualified doctors, they run the risk of receiving a bad nose job.
Examples of botched surgery may include:
Nasal bridge collapse
Migration or rejection of nasal implants
Severe infection or bacteria growth from poorly inserted implants
Too big or too small noses
Severely upturned or downturned nasal tips
Poor incision placement
Excessive scarring
If any of these issues apply to you, you should seek help from a revision rhinoplasty surgeon immediately. Having a nose that is so badly damaged can have a very negative effect on the health of your nose and your health in general.
How to Choose a Quality Revision Rhinoplasty Surgeon
Regardless of whether your nose requires a minor fix or a major repair, choosing the right revision rhinoplasty surgeon could not be more important. Just because a plastic surgeon knows how to do rhinoplasty surgery does not at all mean they know how to do revision rhinoplasty surgery. Even though the two procedures are similar, revision rhinoplasty requires a keen understanding of how to change a nose that has already been surgically altered. Revision rhinoplasty is also a more difficult procedure for plastic surgeons because they have to work with and around what's leftover from the previous surgery. If you choose a less qualified surgeon for your revision rhinoplasty, you could end right back up in the doctor's office again several months later.
A revision rhinoplasty surgeon needs to have a good portion of their practice dedicated to both rhinoplasty and revision rhinoplasty. A great surgeon will also be board-certified and have specialties in both procedures. When you're doing your research, you should be looking at reviews from former revision rhinoplasty patients as well as before and after photos of their revision rhinoplasty work.
Dr. Andres Bustillo is a board-certified facial plastic surgeon whose entire practice is dedicated to procedures designed for the face and neck. About half of his practice involves taking on rhinoplasty and revision rhinoplasty patients and he performs over 300 nose surgeries every year. During his studies, Dr. Bustillo completed a fellowship in facial and reconstructive surgery and was trained by some of New York's best plastic surgeons.
To schedule a patient consultation with Dr. Bustillo, contact his office in South Florida at (305) 663-3380 or send your information anytime via the Contact page.