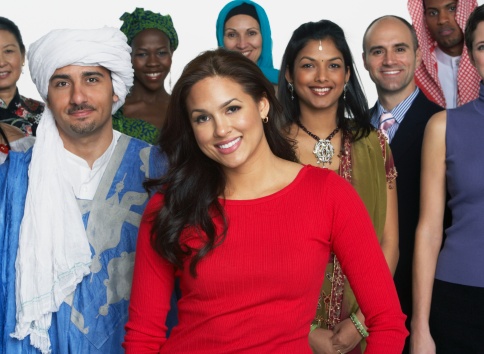 Nose surgery is a complicated procedure that comes in many different forms. The rhinoplasty techniques that will be best for you may depend on a variety of things, including your gender, ethnicity, and the shape of your face.
Knowing about the different rhinoplasty procedures and techniques can help you tailor your surgery so that you're getting the best results possible. Even if you don't know what you need, this information gives you a great place to start.
Primary and Revision Rhinoplasty
Let's start with the basics. If you're getting a nose job Miami surgical procedure for the first time, it is a primary rhinoplasty. Regardless of what is being done to your nose, any changes to the original internal or external parts of your nose make this procedure a primary rhinoplasty.
On the flip side, if you've had a rhinoplasty before and you're looking to get one again, that's a revision rhinoplasty. This procedure is more difficult for plastic surgeons than a primary rhinoplasty because your nose has already been changed once before. Scar tissue that forms after a previous rhinoplasty can be harder to manipulate and if you had grafts or implants placed in your nose in your previous surgery, the doctor has to be able to work with that, too.
Cosmetic and Functional Rhinoplasty
Most patients are interested in having surgery to change the appearance of their nose, which is rhinoplasty Miami cosmetic surgery. This encompasses any cosmetic change, including a small one like smoothing out a dent on the bridge of your nose. Anything that changes how your nose looks is considered cosmetic rhinoplasty.
Rhinoplasty can also be used to fix how your nose works. Things like snoring and other breathing problems can be improved by changing the inside of your nose. Functional rhinoplasty is actually fairly common, and it can do a lot for your overall health as well. In many cases, cosmetic and functional changes can be made at the same time.
Ethnic Rhinoplasty
Much like the way that noses vary across different genders and faces, they also vary across ethnicities. Ethnic rhinoplasty is a broad term that describes a nose surgery designed to improve the aesthetic nature of your nose while maintaining your ethnic character.
There are multiple subtypes of ethnic rhinoplasty, including Asian rhinoplasty, Middle Eastern rhinoplasty, and African American rhinoplasty. Each person's heritage help define the way their face looks, and the nose is a big part of that. Changing the way the nose looks can improve an individual's overall appearance but it does not have to erase their ethnic identity.
Open and Closed Rhinoplasty
These terms describe the approach used in your rhinoplasty surgery. Open rhinoplasty is more common and involves accessing the inside of the nose by completely lifting up the soft tissue that surrounds it. Small incisions made on the inside and outside of the nose allow the tissue to be lifted so the surgeon can have direct contact with the internal bone and cartilage structures. The external incision is inconspicuously placed on the underside of the nose between the nostrils.
Closed rhinoplasty is a more difficult approach that involves working on the inside of the nose without removing the soft tissue first. That generally involves using endoscopic tools to see inside the nose and make necessary repairs. All incisions are confined to the inside of the nose.This is usually saved for very subtle or minute changes because the access to the nose is so limited. Most surgeons prefer the open rhinoplasty approach but are also capable of performing the closed approach when it's suitable.
Tailoring Your Rhinoplasty Surgery
Rhinoplasty is meant to be a procedure that is unique to you and your nose, which is why there are so many different rhinoplasty techniques. These rhinoplasty types are not mutually exclusive; one procedure can be labeled as multiple types. You could have an open revision ethnic rhinoplasty or a closed cosmetic rhinoplasty or an open primary functional rhinoplasty. If your nose needs improvement in function but you also want to change the tip of your nose, you can have a cosmetic and functional rhinoplasty.
The way that you tailor your procedure is dependent on what your nose needs and what your goals are for surgery. Think about what you would like to change about your nose, and go from there.
Get Help from an Expert
Your surgeon is also available to help you tailor your procedure to meet your needs during your consultation. You might not always understand what your nose needs and you may not have any idea which rhinoplasty surgery would do the most for you. That's why it's important to sit down with a qualified rhinoplasty surgeon who can examine your nose and help you plan your surgery.
The only thing that you don't have as much control over is the open or closed approach. While you can request a closed procedure, the nature of your surgery will determine whether it's possible or not.
How much a nose job cost in Miami?
Rhinoplasty surgery costs anywhere between $7,000-$10,000 depending on where you live and who performs the procedure. The average price tag for rhinoplasty in Miami is $8,500.
Contact Dr. Bustillo Today
To schedule a rhinoplasty patient consultation with Dr. Andres Bustillo, contact our office at (305) 663-3380. Dr. Bustillo is considered one of the best rhinoplasty surgeons in South Florida and he sees rhinoplasty patients from all over the world. He has more than a decade of experience working with patients to tailor their surgery and get the best nose for their face. Call today to set up your first appointment.