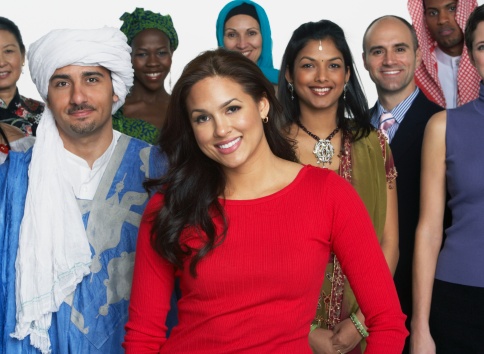 Rhinoplasty, or nose surgery is a popular plastic surgery procedure in the United States. And it's no wonder why. The nose is an essential part of our face and one of the first features people notice when they look at us.
The appearance of our noses can affect our self-confidence. If you're unhappy with your nose's shape, size, or angle, rhinoplasty surgery can help. Rhinoplasty surgery is tailored to match each patient's unique goals, which can include correcting a congenital disability or injury, improving the profile, narrowing the nostrils, fixing a hump, and adjusting the tip.
Rhinoplasties are highly individualized surgical procedures, and choosing a surgeon with experience performing the type of surgery you're looking for is essential. We will work with you to determine the best surgical approach to meet your goals.
Learning about different rhinoplasty procedures and techniques can help you tailor your surgery to get the best results possible. Even if you are still determining what you need, this information will give you a great place to start.
Nose surgery is a complicated procedure that comes in many different forms and should only be performed by a board-certified plastic surgeon. The best rhinoplasty technique may depend on a variety of things, including:
Gender
Ethnicity
Facial shape
If you're considering rhinoplasty surgery in Miami, contact us today to schedule a consultation.
What is Rhinoplasty?
Rhinoplasty, also known as nose surgery or a nose job, is a plastic surgical procedure that can change the shape and size of your nose and correct functional concerns caused by a congenital disability or injury.
There are two types of rhinoplasty, open and closed. During open rhinoplasty, the surgeon makes an incision in the skin between the nostrils (the columella), which provides access to the underlying bone and cartilage. The surgeon creates incisions inside the nostrils during a closed rhinoplasty.
Rhinoplasty is a highly individualized procedure, and the type of nose job will depend on your goals and the specific anatomy of your nose. A skilled facial plastic surgeon can help you decide which type of rhinoplasty is best for you.
The surgeon adjusts the cartilage and nasal bones to improve the function and appearance of the nose. It is vital to select an experienced, highly-qualified board-certified plastic surgeon to perform this delicate procedure.
Your Initial Rhinoplasty Consultation
During your initial rhinoplasty consultation, the surgeon will evaluate your nasal anatomy and discuss your goals for surgery. He will also perform a physical examination.
The consultation meeting is face-to-face with the plastic surgeon, allowing you to share your concerns and learn about rhinoplasty. It would be best if you come to your consultation prepared with questions and concerns.
Some good questions to ask include:
What are my options?
What are the risks and complications associated with rhinoplasty?
How long will the results last?
What can I expect during recovery?
Will I need a revision rhinoplasty?
When can I see the results of my surgery?
What Does the Rhinoplasty Procedure Involve?
The specific details of your surgical procedure will depend on your goals and the anatomy of your nose. Sometimes, the surgeon only needs to make small changes to achieve the desired results. In other cases, more significant changes may be necessary.
During the surgical procedure, the surgeon will adjust the bone and cartilage to change the shape of your nose. After making the changes, the skin is re-draped over the new structure. Additional cartilage or implants may be used to add form in certain areas.
What are the Benefits of Rhinoplasty?
Rhinoplasty can improve the look of your nose and your breathing. Your customized procedure can:
Change the size of your nose
Change the shape of your nose
Enhance the angle between your upper lip and nose
Correct a birth defect, or injury
Rhinoplasty can also boost your self-confidence. If you're unhappy with how your nose looks, surgery can give you the nose you would like to have.
Are You a Candidate for Rhinoplasty?
Most people who are unhappy with the shape of their noses will make good candidates for rhinoplasty. We recommend nose jobs for healthy patients whose nose looks or functions poorly.
You may be a good candidate for rhinoplasty if you are:
Over the age of 18. The nose is not fully developed until this age, so it's best to wait until then to have surgery.
In good physical health without significant medical conditions that could complicate surgery or recovery.
Understand the risks and potential complications associated with rhinoplasty.
Have realistic surgical expectations.
The Different Types of Rhinoplasty
Primary and Revision Rhinoplasty
Let's start with the basics. If you're getting nose surgery for the first time, it is a primary rhinoplasty. Any changes to the original internal or external parts of your nose make this procedure a primary rhinoplasty.
On the flip side, if you've had prior rhinoplasty surgery and are looking to get one again, that is revision rhinoplasty. This procedure is more difficult for surgeons because your nose and nasal bones have already been changed once before.
Scar tissue that forms after a previous rhinoplasty can be harder to manipulate. If you had cartilage grafts or implants placed in your nose in your earlier surgery, the doctor has to be able to work with that, too.
Cosmetic Surgery and Functional Rhinoplasty
Cosmetic surgery changes the appearance of the nose.This encompasses any cosmetic change, including a small one like smoothing out a dent on the bridge of your nose. Anything that changes how your nose looks is considered cosmetic rhinoplasty.
Rhinoplasty can also be used to fix how your nose works. Nasal surgery can improve snoring and other breathing problems by changing the inside of your nose.
Functional rhinoplasty is fairly common, and it can do a lot for your overall health as well. In many cases, cosmetic and functional changes in the nasal bones can be made simultaneously by an experienced surgeon.
Ethnic Rhinoplasty
Noses vary across different genders and faces and across ethnicities. Ethnic rhinoplasty is a broad term that describes a nose surgery designed to improve the aesthetic nature of your nose while maintaining your ethnic character.
There are multiple subtypes of ethnic rhinoplasty, including Asian rhinoplasty, Middle
Eastern rhinoplasty, and African American rhinoplasty. Each person's heritage helps define the way their face looks, and the nose is a big part of that.
Changing the nose's appearance can improve an individual's appearance, but it does not have to erase their ethnic identity. Rhinoplasty is customized to match the patient's goals while preserving the unique characteristics that align with their heritage.
Open and Closed Rhinoplasty
Open and closed rhinoplasty are terms that describe the surgical approach. The surgeon chooses open or closed surgery based on the patient's needs. General anesthesia is typically used during open and closed rhinoplasty.
Open rhinoplasty is needed to address more complex nasal issues because it allows access to the inside of the nose. Small incisions on the inside and outside of the nose allow the tissue to be lifted so the surgeon can have direct contact with the internal bone and cartilage structures. The external incision is inconspicuously placed on the underside of the nose between the nostrils.
Closed rhinoplasty is performed internally without an external incision. Endoscopic tools are used to see inside the nose and make necessary repairs with internal incisions.Closed rhinoplasty allows the surgeon to make various changes that don't require access to the nasal structure.
Tailoring Your Rhinoplasty Procedure
Rhinoplasty is a unique procedure for you and your nose, which is why many different rhinoplasty techniques exist. Rhinoplasty types are not mutually exclusive; one procedure can be labeled as multiple types. Here are some tailored rhinoplasty examples:
Open rhinoplasty revision combined with an ethnic rhinoplasty
Closed cosmetic rhinoplasty
Open primary functional rhinoplasty
Functional rhinoplasty to improve breathing or sleep apnea combined with cosmetic rhinoplasty to improve the nasal tip
The way that you tailor your rhinoplasty procedure is dependent on what your nose needs and what your goals are for surgery. Think about what you want to change about your nose, and go from there.
Can a Deviated Septum be Corrected with Rhinoplasty?
A deviated septum is when the bone and cartilage that separate your nostrils are pushed to one side, making breathing difficult and causing other problems like chronic sinus infections. In short, it's a pain in the nose—literally.
A deviated septum can occur naturally or from an injury. According to the American Academy of Facial Plastic and Reconstructive Surgery, around 80% of people have some form of deviation in their septum.
The good news is that a deviated septum can be corrected with rhinoplasty surgery, known as septoplasty. Septoplasty is a type of functional rhinoplasty, meaning its primary purpose is to improve function, in this case, nasal breathing. However, septoplasty can also improve your nose's appearance when combined with cosmetic rhinoplasty.
If you have a deviated septum and are considering rhinoplasty, consult with a surgeon experienced in functional and cosmetic rhinoplasty. They will be able to assess your case and determine the best course of action for you.
What Can I Expect During the Recovery Period?
After your surgery, you will need to rest with your head elevated for the first few days, wait for the anesthesia medications to work out of your system, and you will need to avoid strenuous activity for a few weeks.
You will also have a nasal splint on your nose to protect it as it heals with bruising and swelling around your nose and eyes. Most of the bruising will be gone in a few weeks, while swelling can take several months to dissipate completely.
Your surgeon may prescribe medication to help you manage any pain. Most people feel well enough to return to work or school within a week or two. Follow your surgeon's aftercare instructions during the recovery of the nasal tissues to ensure you heal correctly and achieve the best possible results from your surgery.
When Can I See the Results of My Surgery?
You will see an improvement in the appearance of your nose within a few weeks or months. However, it can take up to a year for the final results of your surgery to be visible.
You may need revision rhinoplasty if you're unhappy with the results of your first surgery. Revision surgery is usually less complicated and can be performed under local anesthesia.
What are the Risks and Potential Complications of Rhinoplasty?
Rhinoplasty is a safe and effective procedure, but like all surgeries, it has some risks and potential complications. Rhinoplasty risks may include:
Adverse reactions to anesthesia medications
Bleeding
Infection
Nasal blockage
Nasal septum perforation (a hole in the septum)
Persistent pain
Scarring
Skin necrosis (death of skin tissue)
Unsatisfactory results
Choosing Your Plastic Surgeon: Get Help from an Expert
When it comes to choosing a rhinoplasty surgeon, experience is crucial. You need a surgeon with advanced experience and training in performing the specific type of surgery you want.
Your surgeon can also help you tailor your procedure to meet your needs during your consultation. You may not understand what your nose needs or which rhinoplasty surgery is best for you.
So, sitting down with a qualified rhinoplasty surgeon who can examine your nose and help you plan your surgery is important. We will work with you to determine the best approach for your goals.
You can tailor many aspects of your nasal procedure. The only thing you do not have as much control over is the open or closed approach. While you can request a closed procedure, the details of your surgery will determine whether it is possible.
If you're considering nose surgery in Miami, contact us today to schedule a consultation. We will be happy to answer any questions and help you decide if this surgery is right for you.
How Much Does Rhinoplasty Cost in Miami?
Rhinoplasty costs will vary depending on the techniques used, the surgeon's fee, and other factors such as anesthesia, cartilage grafts, and facility fees.
Our team will work with you to create a customized treatment plan that fits your budget.
Frequently Asked Questions
How long does rhinoplasty surgery last?
Rhinoplasty surgery usually takes 1-3 hours, but this will depend on the complexity of the procedure.
When can I start wearing makeup after rhinoplasty?
You can start wearing makeup as soon as your surgeon gives you the okay, usually after one week.
Is rhinoplasty painful?
Most patients report only mild discomfort after surgery. Your surgeon will prescribe pain medication to help you manage any pain you may experience.
Is rhinoplasty an outpatient procedure?
Yes, it is, which means you will go home the same day as your surgery.
Contact Dr. Bustillo Today
To schedule a rhinoplasty patient consultation with Dr. Andres Bustillo, contact our office at (305) 663-3380.
Dr. Bustillo has over a decade of experience working with patients to tailor their surgery and get the best nose for their faces and is considered one of the best rhinoplasty surgeons in South Florida. He sees rhinoplasty patients from all over the world.