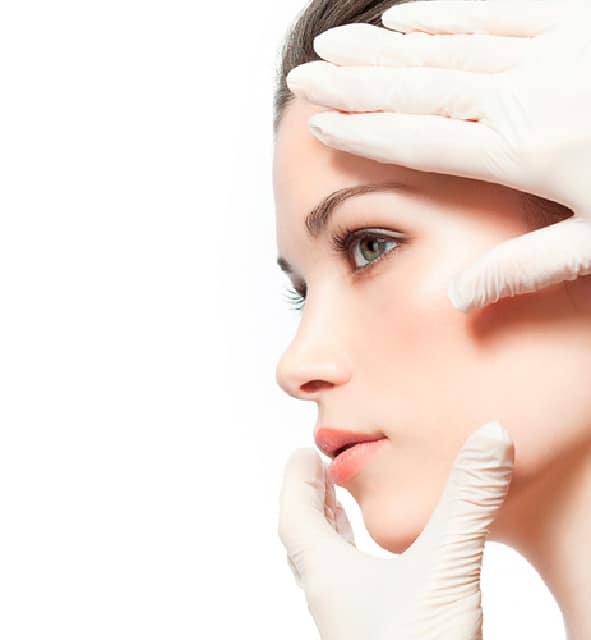 To inject or not to inject? That's the question facing many a candidate for a traditional browlift who may also be considering less invasive alternatives such as Botox injections. Both cosmetic techniques have their benefits as well as their disadvantages. The main distinction between them is the degree of permanence of the results achieved by the plastic surgeon.
Browplasty, also known as a browlift, is a more permanent solution to the problem of saggy brows and deep wrinkles brought on by the aging process. In this procedure, surgical incisions are made in the skin of the forehead. The underlying muscles are addressed, the skin is pulled back and the excess skin is removed. The resulting tightness resolves deep wrinkles in the brow line and also helps to rejuvenate the upper eyelids.
The popular injectable Botox is a temporary, non-invasive solution to deep wrinkles and drooping brows. Botox is designed to weaken targeted facial muscles in the skin of the forehead, easing the tension that causes wrinkles to form in the skin around the forehead and brow. Fearing the cost and pain of traditional surgery, many patients opt for Botox treatments because of their short-term affordability. However, for Botox injections to achieve longer lasting results similar to browplasty, the price can add up over the long term since repeat injections are needed to maintain the desired results.
Plastic surgeons say that a number of patients also prefer the more subtle results of Botox injections despite their relative impermanence. Some patients aren't looking to draw attention to their cosmetic results, which are more noticeable in the case of browplasty. And, of course, the lack of downtime and recovery with Botox injections is always a lure.
However, it's not a simple case of browplasty vs. Botox. It basically comes down to a matter of preference, household budget, and the patient's desired aesthetic goals. A qualified plastic surgeon can help you decide whether browplasty or Botox best fits your needs.
Dr. Andres Bustillo is a board certified facial plastic surgeon located at 6705 Red Road Suite 706, Coral Gables, Fla. Call (786) 533-1535 for a personal consultation.