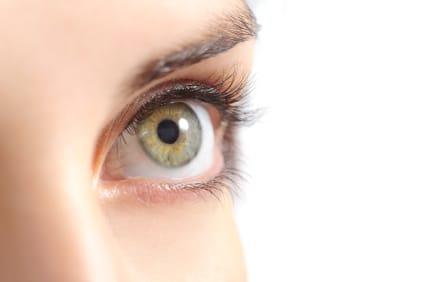 Do you always look tired, even after a good night's sleep? Are droopy eyelids keeping you from achieving a youthful face? Blepharoplasty, also called eyelid surgery or an eyelid lift, is a common surgical procedure designed to correct sagging and puffy upper and lower eyelids. During the procedure excess fat and skin are removed to improve the appearance of the eyes. You will look rested and refreshed. The procedure may even improve your peripheral vision if sagging skin prevented you from seeing the world as you once did.
Who needs blepharoplasty?
There are many changes that occur in the face as we age. One of them is the descent of excess skin around the eye area. The skin also loses elasticity, causing it to wrinkle. The descent and wrinkling, coupled with the accumulation of fat deposits, will cause the face to look tired. In people where droopy eyelids are heredity, this may happen earlier than expected. Smoking, sun exposure, body chemistry, and other factors can also impact the appearance of the eyes.
South Florida facial plastic surgeon, Dr. Andres Bustillo finds that the ideal candidate for eyelid surgery is a man or woman with good physical and emotional health. Candidates have researched the procedure, consulted with a surgeon, and have realistic expectations for the outcome of the surgery. Most blepharoplasty patients are over the age of 35, though in some unique cases the procedure may be necessary for younger individuals. Certain conditions may impact your candidacy for the surgery, including dry eyes, cardiovascular disease, diabetes, glaucoma, high blood pressure, and several others.
Where is blepharoplasty performed?
Eyelid surgery may be performed in a hospital, outpatient surgical center, or the surgeon's office-based facility. If your surgeon performs blepharoplasty in an office-based surgery center, be sure to check that it is an accredited facility. Recognized accreditation organizations for outpatient surgery centers include the Joint Commission, the Accreditation Association for Ambulatory Health Care (AAAHC), the American Association for Accreditation of Ambulatory Surgery Facilities (AAAASF), and the Healthcare Facilities Accreditation Program (HFAP). Dr. Bustillo performs blepharoplasty on an outpatient basis in an AAAASF-certified surgical facility in the South Florida area.
How long is the surgery?
Blepharoplasty is typically performed in one to two hours. The surgical time will vary on an individual basis and is determined by the amount of correction needed.
Is anesthesia used during blepharoplasty?
Most blepharoplasty patients receive local anesthesia and conscious sedation. They do not feel any discomfort during the procedure. General anesthesia, in which the patient is asleep, is used in certain circumstances.
Will I have scars?
Incisions made during eyelid surgery are very fine. They may be made in the natural creases of the upper lids or just below the lash line in the lower eyelids. In either case they are well concealed. The chance of developing a noticeable scar is diminished by following post-op care instructions for your eyes with great attention. When addressing pockets of fat beneath the lower lids, a transconjunctival incision may be made inside the lower eyelid. There are no visible scars with transconjunctival blepharoplasty.
How long is blepharoplasty recovery?
Stitches are removed five days after the surgery. You will be able to return to work in seven days. Strenuous activities, including rigorous exercise, will need to be avoided for about three weeks.
Patients should rest their eyes after surgery and refrain from reading or staring at a TV or computer screen for two to three days. If you wear contact lenses you are advised to wait one week before using them again, if you had lower eyelid surgery.
After surgery you can expect your eyelids to feel a little tight. Prescription pain medication will be prescribed by your doctor to control any discomfort. Keeping your head elevated and the use of cold compresses will help to reduce swelling and bruising. Bruising will typically be resolved by two weeks. Your eyes may also feel dry or itchy and be sensitive to sunlight for several days.
What are the risks?
Blepharoplasty, although a common and safe procedure, has its own share of associated risks. Potential complications include dry eyes, infection, asymmetry, scarring, temporarily blurred vision, and bleeding. Patients can also find it difficult to completely close their eyes. Most complications are rare. If you experience any side effects that you do not feel are normal you should contact your surgeon immediately.
Will my insurance cover the cost of blepharoplasty?
Most cosmetic surgeries are not covered by insurance; however, if the procedure is medical necessary all or a portion of it may be. Blepharoplasty may be considered medically necessary if an examination by an ophthalmologist reveals that sagging upper eyelid skin impairs your field of vision by 25-30%. You will need to contact your insurance provider for more information about your coverage.
Dr. Andres Bustillo is a renowned facial plastic surgeon with extensive experience in blepharoplasty. He customized each surgery to the individual patient and is always careful to achieve a natural, youthful look that retains the shape of the eyelids and avoids a sunken eye look. Call (305) 663-3380 to contact Dr. Bustillo at his Coral Gables office or view his before and after blepharoplasty photo gallery.