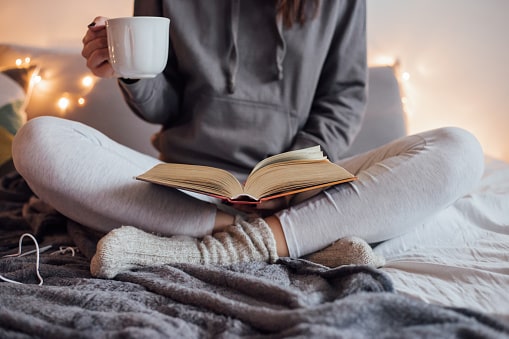 No matter what kind of procedure you're planning to get, plastic surgery is all about timing. You have to be healthy and physically able to handle surgery. You have to have reasonable expectations for the specific procedure you want to get.
Timing also comes down to when you actually have plastic surgery. Most procedures require some recovery time, even small ones like dermal fillers. Choosing when you have your plastic surgery can help with your recovery and decrease your stress levels. If you want to plan a good time to have your procedure, winter is a great choice because it has some decided advantages over having your procedure in the summer.
More Time to Relax
There is typically a lull after the holiday season but before the warm weather starts up again. Life tends to move at a slower pace and people aren't as eager to be out and about. The hype and craziness of the holidays are over and everyone just takes time to stop and breathe. This lazy period is a great time for you to be recovering from plastic surgery because all you want to do is be lazy. The slower atmosphere makes it easier for you to relax and feel less stressed about your surgery. This is really important because your body needs to be able to rest with as little stress as possible to ensure a smooth recovery.
Fewer Important Occasions to Attend
This time period is also a little slower because there aren't as many major events scheduled once the holidays are over. Major family occasions like graduations and weddings are often reserved for the spring and summer months when it's warmer outside. Family trips and vacations usually take place when it's warmer too because kids are on break from school. Outdoor barbecues for Memorial Day and the Fourth of July, reunions, and business events are other occasions that are more prevalent after winter is over.
Since the majority of big occasions are reserved for warm weather, cold weather months are a good time to get through your procedure and recovery before you have to spend much social time with people. You have a little more flexibility in planning your procedure, plus you don't have to be as worried about your social calendar. You can show off your plastic surgery results just in time for all your extra engagements during the warm weather. In terms of work schedules, it's also generally easier to use your vacation time in winter because there is a greater likelihood that you will not be competing with your coworkers for taking some time off.
Colder Weather is More Comfortable for Recovery
Even if you live somewhere like Florida where it is warm all year round, there are some times of the year which have lower temperatures. The cooler weather will be especially nice during your recovery. Typically after plastic surgery, patients will have some level of swelling or bruising, mild pain, and discomfort. This is especially true in the first few days after the procedure. These symptoms are caused by inflammation that occurs in your body while it heals. They can be treated with ice packs or cold compresses, but you can't constantly wear the packs or compresses. Having cooler weather during your recovery will help you feel more comfortable in between ice packs and make it easier to handle the process.
Fewer Sunny Days are Better for Your Skin
In addition to making you feel more comfortable, winter is actually a little safer for your skin. Your skin is very susceptible to damage and infection after surgery, so it's very important that you take care of it before and after your procedure. This includes things like keeping your skin clean and moisturized, but it also includes protecting your skin from damage caused by exposure to UV rays. Wearing sunscreen definitely helps with this and should be done no matter what, but minimizing your exposure helps enormously. This is easier during the winter because the sun is not as strong and your skin is covered up more when it's colder outside. You still need to be careful with how you care for your skin no matter when you have your procedure, but having a little less to worry about will aid in your recovery by keeping you less stressed.
Planning Your Plastic Surgery
It is certainly easy to say that you should have your plastic surgery during the winter, but how should you go about planning for it? The first step is a patient consultation with a skilled plastic surgeon. No matter what kind of procedure you are having, even something as simple as a dermal filler requires an experienced doctor to do the job right.
Dr. Andres Bustillo has been a practicing facial plastic surgeon for over ten years. He uses his experience and wisdom in applying the most advanced and effective surgical techniques to give his patients quality, long-lasting results. Dr. Bustillo also passes on his knowledge to other current and aspiring plastic surgeons through medical publications and teaching courses.
As a facial plastic surgeon, Dr. Bustillo's practice caters specifically to patients who are interested in procedures designed for the face and neck. This includes surgical procedures like facelifts and eye lifts, as well as nonsurgical procedures like Botox, dermal fillers, and dermabrasion. Regardless of your reason for coming to Dr. Bustillo, he treats each patient as a unique individual and does his very best to provide you with the very best results.
If you are considering a facial plastic surgery procedure and are interested in learning more about how Dr. Bustillo can help you feel your very best, contact his office in Miami to schedule an initial patient consultation. You can reach his office by phone Monday through Friday at (305) 663-3380, or you can reach him by sending an email through the Contact page.