Under-eye hollows can be present in patients of all ages, from early twenties and into the later years. When present, the hollowing can appear as deep and dark in the area of the lower eyelid. Dr. Bustillo's extensive experience in performing blepharoplasty , or cosmetic eyelid surgery, allows him to perform this procedure and achieve natural results.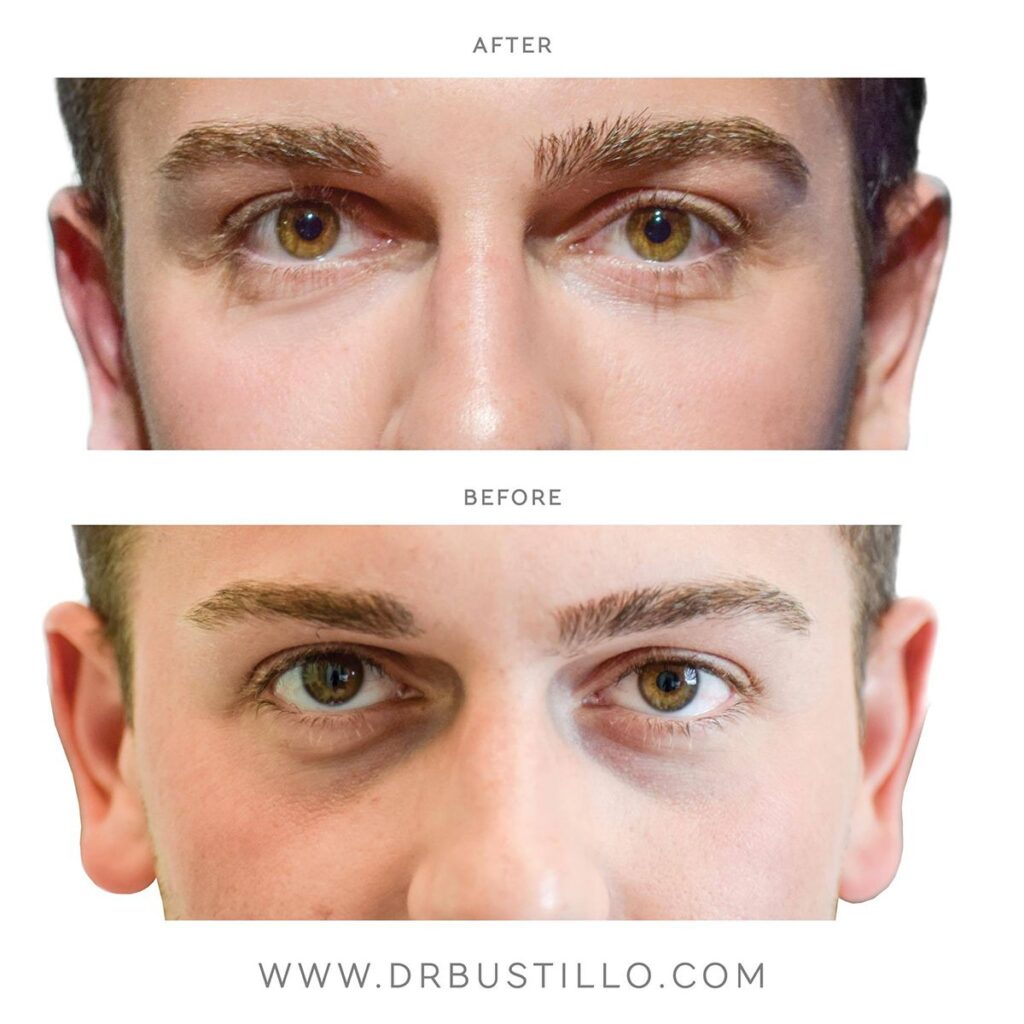 During the consultation, Dr. Bustillo will examine you to determine if you are a good candidate. The idea candidate for tear trough fillers is a patient that as a prominent tear trough, dark and deep under-eye circles, or the beginning of lower eyelid bags. Patients with significant under-eye bags are best treated with surgery.
The procedure takes about 15 minutes and is done in the office chair. Topical numbing medicine is placed on the lower eyelids and allowed to work for about 10 minutes. Dr.Bustillo prefers the Restylane filler for this area because it is a hydrophobic filler, meaning that it does not soak up water. This limits the swelling and provides a more natural look. Depending on the anatomy, Dr. Bustillo may use a cannula to limit bruising. Te results are immediate and last more than one year.