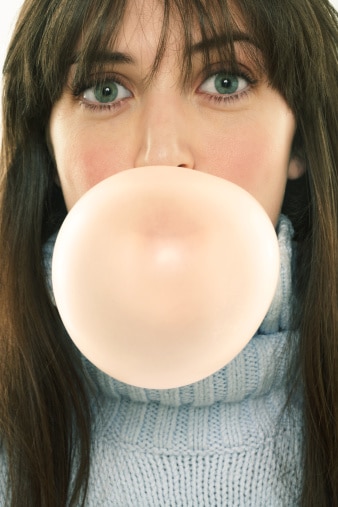 Of all your facial features, your eyes are likely to be the first that show signs of aging. Catching those signs and taking steps to counteract them can make a world of difference in how you appear to others. When your eyes look older, your face may appear older, tired, or even hollow. When your eyes look younger, however, your whole face may appear younger, brighter, and more energized. Blepharoplasty is a facial plastic surgery that works to improve or counteract signs of aging in your eyes. Here are ways to tell if you might benefit from the surgery.
Do You Have Droopy Upper Eyelids?
One of the things that keep your skin tight and smooth is collagen. Collagen is important because it gives your skin structure and flexibility. Your body produces less collagen as you get older, which causes your skin to become softer and looser. Around your eyes, this can cause a problem, especially in the upper eyelid. The sagging skin can make it hard to open your eyes all the way and, in very severe cases, even block your vision.
Do You Have Puffy Eyes?
Puffy eyes can be caused by a few different things, and not all of them are cosmetically related. Some people get puffy eyes from a lack of sleep, too much stress, and not enough water. Other people have problems with puffy eyes due to migrating fat deposits. Fat is present all over your body and face, even your eye socket. The fat inside your eye socket acts as a cushion to protect your eyeball. However, when your skin around your eyes begins to loosen with age, so does the fat. The fat can move away from your eye socket and into your eyelids, creating a puffy look to your eyes.
Do You Have Bags Under Your Eyes?
Another way that fat can move from your eye sockets is down towards your cheeks and under your lower eyelid. This will give you a baggy or puffy look underneath your eyes that makes you look tired or haggard. In some cases, the fat migration can even make your eyes look hollow, which could make you look ill or gaunt in appearance.
Do You Have Wrinkles or Crow's Feet Around Your Eyes?
The skin around your eyes is rather thin compared to the rest of your face and it covers a lot of muscles that are constantly moving. When your eye moves or you're making a facial expression, the skin wrinkles as your muscles contract. The constant wrinkling combined with a reduction in collagen create lines at the corners of your eyes commonly known as crow's feet.
How Does Blepharoplasty Improve These Aging Signs?
Blepharoplasty is also known as an eye lift; it can literally give your eyes a boost by lifting the skin around your eyes. If you are struggling with droopy upper eyelids, a blepharoplasty can remove the extra skin and tighten your upper eyelid so you can open your eyes more completely without vision issues. The skin that surrounds your eyes can also be tightened to smooth or remove the wrinkles.
Blepharoplasty can do more than just lift up the skin around your eyes. It can also remove excess fat that accumulates in your eyelids or underneath your eyes. This can improve the general puffiness of your eyes and remove any bags that have formed due to fat migration. For patients who have eyes that look hollow because too much fat has moved away, fat deposits can be repositioned to help your eyes look normal.
In general, a blepharoplasty is a great idea if your eyes are causing you to look different than how you want to appear. There's no reason for you to look older or tired if you don't really feel that way. There's also no reason to believe that the way your eyes look is the only way they can look. You do have options, which include getting your eye lift surgery from a professional facial plastic surgeon.
Blepharoplasty From Dr. Bustillo
Dr. Andres Bustillo is a double board-certified plastic surgeon whose practice is completely focused on surgical and nonsurgical procedures designed for the face, head, and neck. Dr. Bustillo has been in practice for more than twelve years and sees patients from around the country and even around the world. Dr. Bustillo has also conducted research and published a number of papers on different plastic surgeries, including blepharoplasty.
One of the qualities that make Dr. Bustillo an excellent plastic surgeon for your eye lift surgery is that he customizes each procedure based on the patient's needs. Your eyes are different from everyone else's; you deserve a procedure that is tailored to meet your needs rather than another patient's needs. Dr. Bustillo meets with each patient in a consultation to get to know you as an individual and understand what you're looking for in your surgery. Then he comes up with a specific plan for your procedure to ensure your needs are being met.
If you show any of these signs of aging and are interested in scheduling a consultation with Dr. Bustillo, contact his office in Miami, FL, by calling (305) 663-3380.