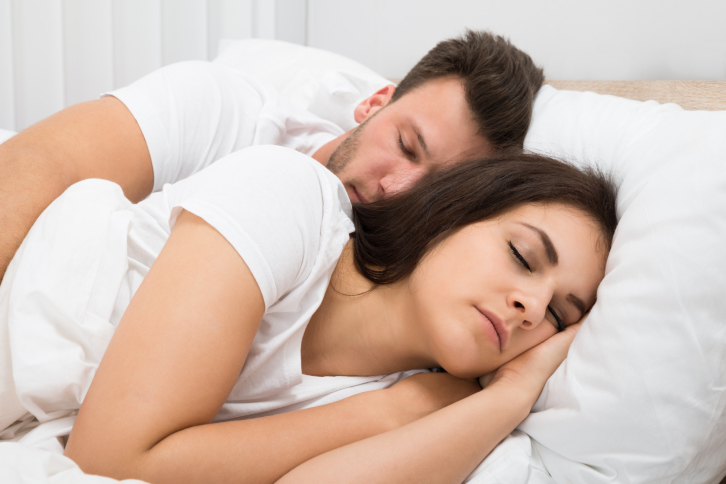 Breathing through your nose is automatic and not something we generally have to think about. The flow and movement of air through your nose as you breathe in and out is governed by the cartilage and bone structures on the inside of your nose.
When these structures are stable and shaped correctly, air naturally moves in and out without problems. When those structures are damaged, however, breathing can become more difficult, especially when you exercise or sleep.
Rhinoplasty, or a nose job, is a nose reshaping surgery that is typically used for cosmetic changes, but it can also be used to change the inside of your nose so that it functions better. This improves your ability to breathe and in turn your ability to sleep well.
The Inside of Your Nose
You probably wouldn't know it, but there is a lot of cartilage inside your nose. Two of the major players include the septum and the turbinates. The septum is the large piece right down the middle of your nose. It divides your nasal passage in half and helps direct air through your nose. The turbinates are "shelves" of cartilage towards the back of your nose that are covered in mucous. They help filter and warm the air as it goes through your nose and into your lungs.
The design of the cartilage pieces isn't an accident. Their structures are critical in making sure that you are getting a sufficient amount of air into your body 24/7. If the cartilage is healthy and whole, you don't notice them working because it's a natural mechanism. If the cartilage is damaged, you definitely know it.
Problems with Your Cartilage
Cartilage is strong, but not as strong as bone. It's more flexible and more susceptible to damage. The most common form of damage to your nasal cartilage is done to your septum and it's commonly known as a broken nose. This can be anything from a minor fracture to a bend or break in the cartilage to a total collapse of the septum. When the septum is damaged, the flow of air through your nose is disrupted. You might notice that your nose whistles when you breathe, or that it's harder to draw breath in.
The turbinates can be damaged through trauma as well, but most of the time their issue is size. Turbinates can grow or become swollen under certain stimuli, similar to how your sinuses react to allergens. When the turbinates become too large, they can actually block the airflow through your nasal passage. Sometimes the blockage is only partial, or sometimes it's complete. It feels like you have a stuffy nose all the time and it is difficult for you to get air to move through your nose.
Your breathing can also be disrupted by nasal polyps which can grow on the inside of your nose. The polyps make it harder for air to move and can even block your entire nasal passage if they grow too large.
These problems with your cartilage affect your breathing enough while you're awake, but they can make your sleep much worse. Snoring is a common issue for people with these problems. If left untreated, you could also develop much worse conditions like sleep apnea, in which you may stop breathing in your sleep.
How Rhinoplasty Helps
Even if you don't need to make cosmetic changes to your nose, nose surgery can improve the function of your nose so you breathe properly. The septum can be straightened or reinforced if the damage isn't too severe. It can also be rebuilt or replaced with new cartilage harvested from the ear or rib, or using an implant made of materials like silicone or GoreTex.
To treat swollen or enlarged turbinates, rhinoplasty surgeons can remove some of the cartilage to make the turbinate smaller. Nasal polyps can also be removed during nasal surgery.
Once the internal structures are repaired or rebuilt and your healing is complete, your nose will be back to its normal functions, allowing you to breathe easier and sleep better.
How to Start Improving Your Breathing and Your Sleep
The first thing you need to get started on improving your breathing and getting a better night's sleep with rhinoplasty is to schedule a patient consultation with Dr. Andres Bustillo at his practice in Miami, FL. Dr. Bustillo is a rhinoplasty specialist who has over twelve years of experience working with all types of noses and improving their function as well as their form. A consultation with Dr. Bustillo can be scheduled by calling (310) 275-2467 or through the Contact page.